NYBL Memorial Day Takeover Sunday Standouts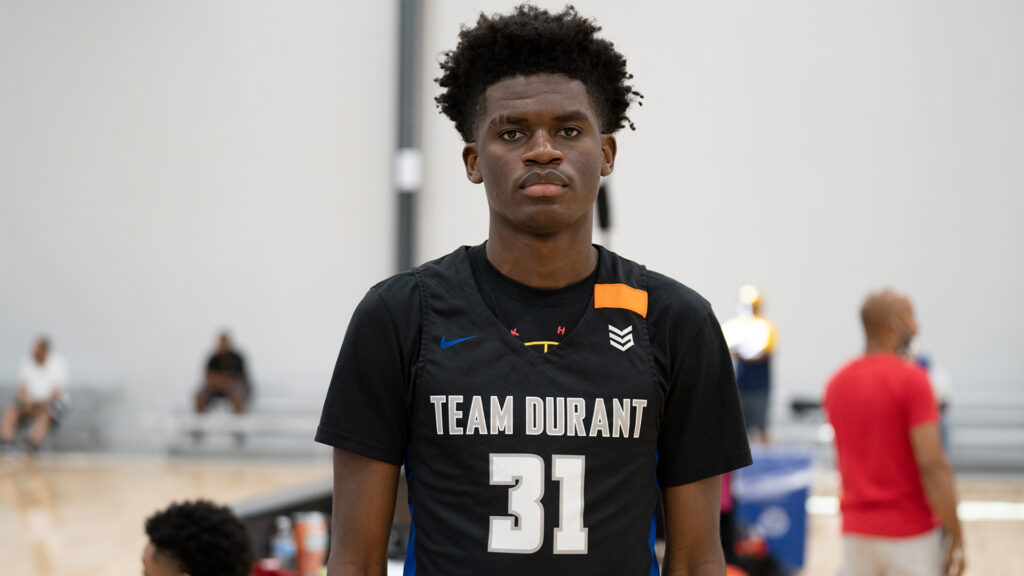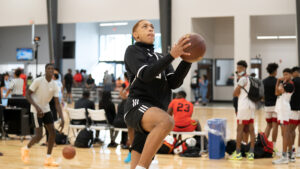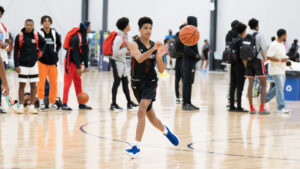 Sunday's have a different feeling around this time of year. Memorial Day is a National Holiday where our country honors all those who lost their life in active U.S. Military service. At the NYBL Memorial Day Takeover, Sunday's (normally championship day), is just another complete day of great hoops action. Thanks to Memorial Day weekend we are privileged to one more day of all the highlight worthy plays, lockdown defensive stops, and intense matchups. Before we get to Monday lets take a look back at some Standouts from Sunday's action.
Marcellus Brigham (2024/6'3"/SF) of Team TSF is the kind of guy you want to go to war with. He has that JYD (junk yard dog) mentality and attacks every possession with tenacity. Brigham skill-set is improving, while his motor and athleticism are already through the roof. He can guard 1-5 at a high level. Expect this young prospect to start garning D1 interest very soon.
Manny Okintodo (2024/6'7"/F) of Team Durant put on a dunk show today. The big fella dunked every ball he could get his hands on around the basket. Manny has a slender frame and has the skill and finesse to go with it. Mid to high level D1 schools need to keep an eye on this young talent!
Isiah Harwell (2025/6'5"/Wing) of Rose City Rebels has been a terror this weeked. He put his athleticism on full display with a plethora dunks!! Isiah is great in transition and showed he can attack the rim in the half-court as well. He has a smooth release on his jump shot, and showed range and ability to hit tough shots. Expect this young Idaho guard to blossom into a mid-high level D1 player.
Other names with great performances Sunday at NYBL Memorial Day Takeover:
Davieon Linder (6'/PG) Team Thrill 2025
Zion Collins (6'3"/G) Team Loaded NC 2024
R'Chaun King (2024/6'6"/F) of TSF 2024