CARDIAC KIDS OF TEAM DURANT SURVIVE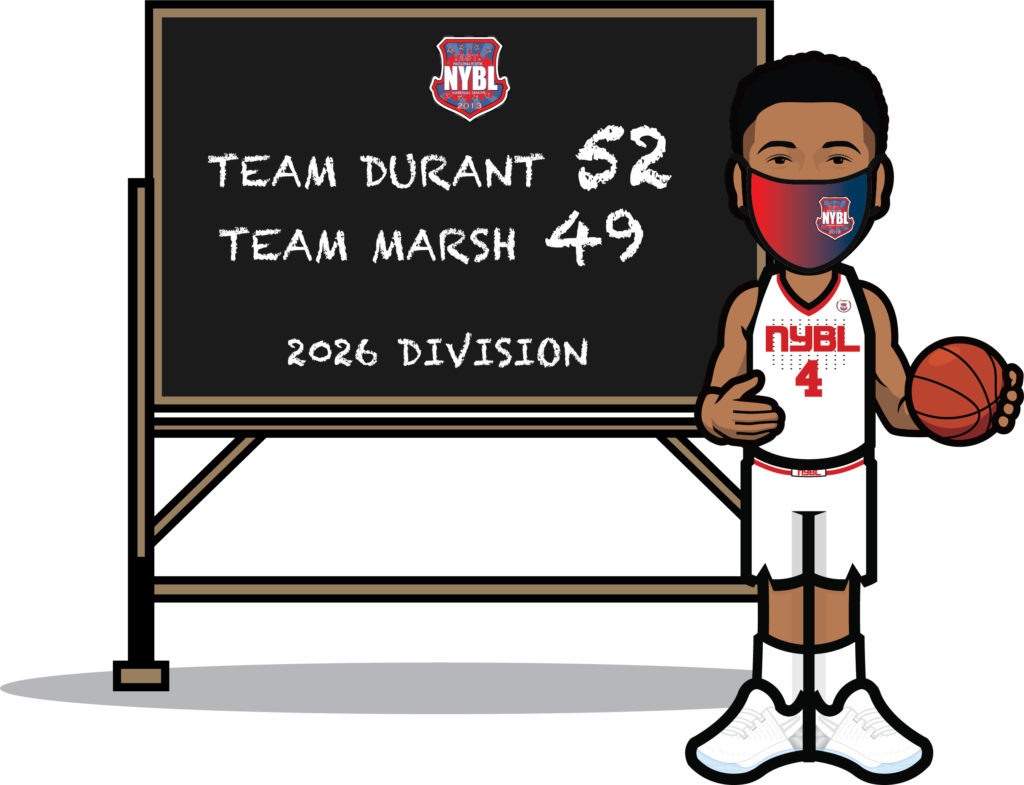 On appearances the 2026 Team Durant looked too thin to win and too light to fight against 2026 Team Marsh. Basically due to Marsh's frontline of 6'2″ Abraham Taft, 6'6″ Eddie Smajic, and 6'8″ Latrell Almond. Nevertheless,  the ball beaters from the DMV took everyone on a rollercoaster ride. The first half was hyper kinetic as both teams though it was a MMA track meet as they ran up up and down going for body blows and submission holds.
Team Marsh used its size to impose its will on the inside scoring, rebounding and distracting shooters. Latrell Almond  scored 9 pts, gathered 6 rebs, and  blocked 3 shots. Teammate Eddie Smajic added 6 pts in the first. Not to let Team Durant fall too far behind in the first half guard Eric Wedge donated 11 points to the cause.
After being down 25-15 with 4:38 Team Durant cut the lead to 33-28 at the end of the first. The 2nd half the energy was through the roof as both teams exchanged baskets. At the 11:31 Almond's dunk put Marsh up 42-34. After a timeout Team Durant would play no more games with Team Marsh.
They would play with a laser focus on defense,  doubling in the post, icing ball screens, and closing gaps on drives disrupting Marsh's interior offensive dominance. Team Durant would go on a 10-2 run to take the score to 44-44. Marsh would endure a few more jabs but would hold a 49-46 lead until the improvable happened. A four point play by Karon Bailey. Later Eric Wedge would seal the deal making 2 free throws 52 -49. Marsh would have one last chance to tie, but  a 3pt shot would be waived off due to the player stepping out of bounds.