Saturday's Top Performers in the 2024 Division at Memorial Day Takeover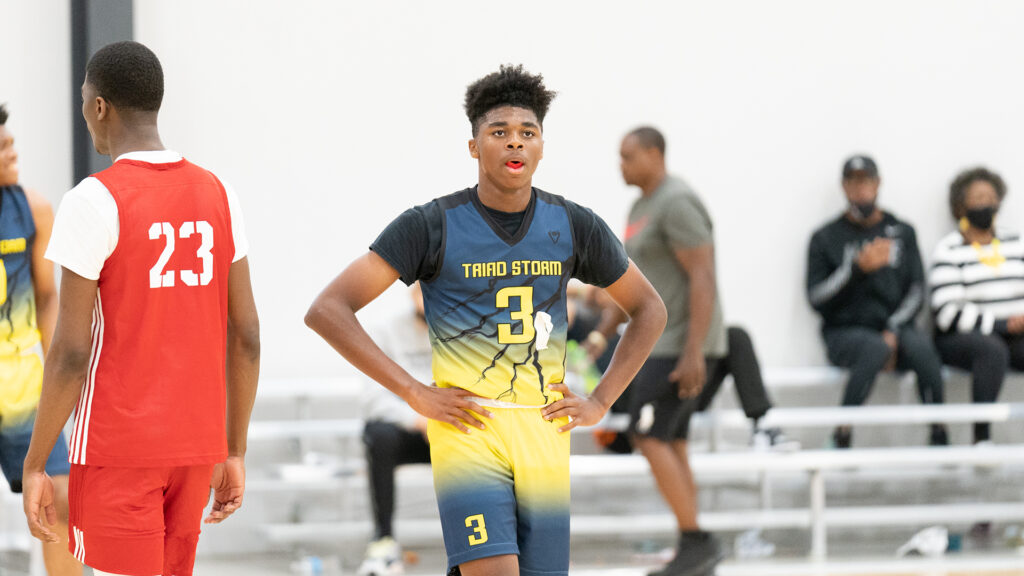 NYBL has invaded the Greensboro area this holiday weekend for the Memorial Day Takeover Invitational. Elite travel basketball programs from all across have made their way to NC to compete against the nations best. The platform that the NYBL provides is second to none.
The Class of 2024 (Rising Sophomores) is loaded from the top to the bottom, and some of the best square off here this weekend. Lets open our notebook and review some of the most noteworthy performances from Saturday at the NYBL Memorial Day Takeover.
Paul McNeil (6'5"/Guard) has been fun to watch as he has a way of making the game look easy. Paul plays with Garner Road Bulldogs, coached by none other than retired 15 year NBA Veteran, David West. Paul is a long slender guard with a balanced array of skills. He is wired to score, but plays with patience and poise that far exceeds his age. Paul showed he could knock down shots, attack the basket, and excel in transition.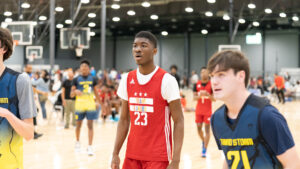 Israel Bosenge (6'7") from Team Loaded Nard was a man amongst boys today. He was huge for his team in their come-from-behind win over Garner Road. Israel has impressive skills for his long and athletic frame Consistently he was able to drive the ball to rim with little to no resistance it seemed. He has a good handle, good footwork while attacking in traffic, and finishes very well. If he can transition into straight guard his upside and potential are unreal.
Neal Swindell (6'3"/Guard) is actually Class of 2025 playing up in the 2024 division here at Memorial Day Takeover with his team Triad Storm. Don't let his age fool you however, as he is a walking bucket. Neal burst on the scene today with a cool and quiet 30 piece vs Garner Road. He showed he can do a little bit of everything, as he got to the basket with ease and consistently hit jumpers. Expect this young man to really blow up going forward.