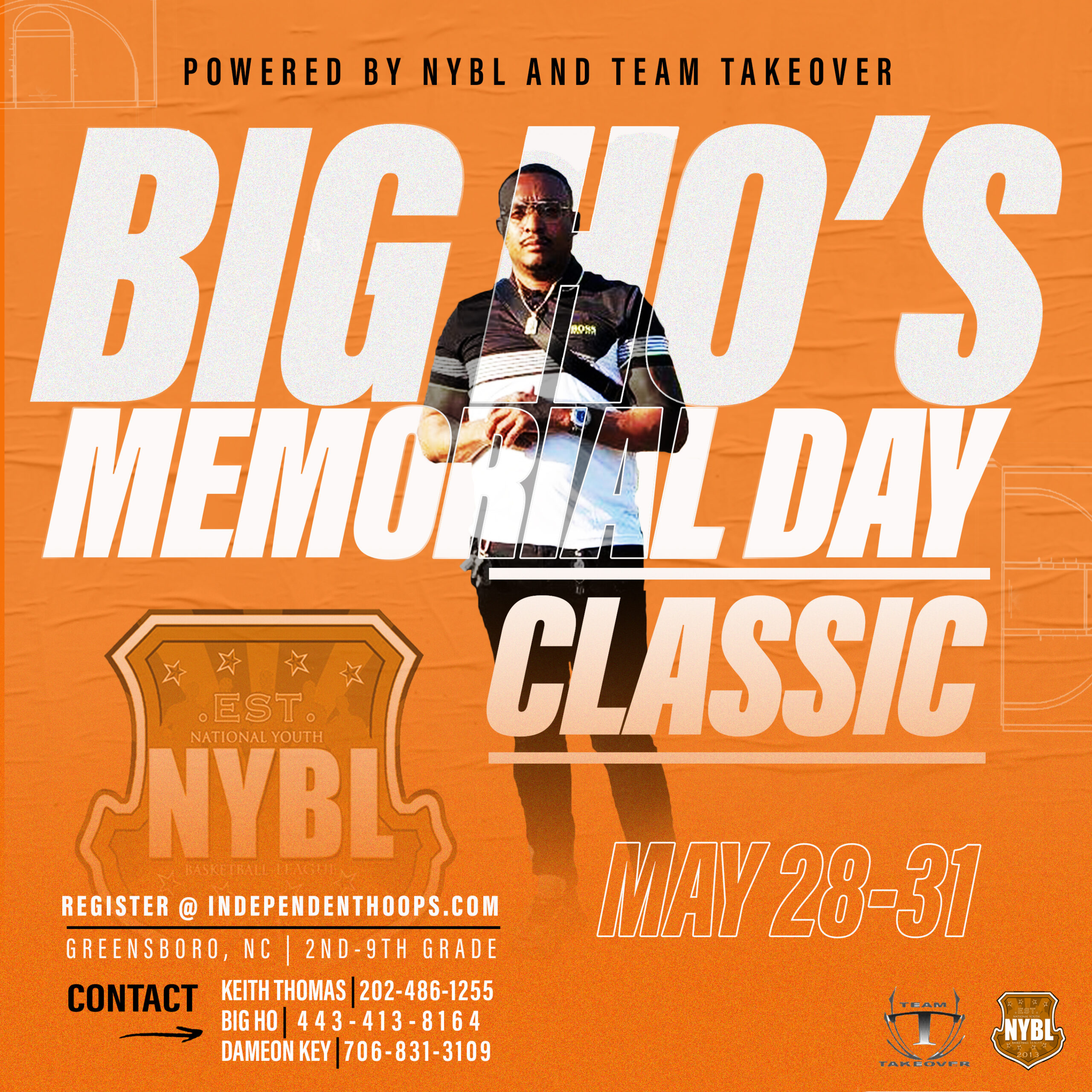 2021 Memorial Day Takeover Invitational
Greensboro Sportsplex, 2400 Sixteenth Street, Greensboro, NC 27405
The 2021 Memorial Day Takeover invitation is a collaboration between the NYBL, Team Takeover and Big Ho of the '"Truth Show" together we will host the Nation's top teams from 2nd -9th grade. Register now this tournament will sell out.
DIVISION: 2nd-9th Grade Boys
TEAM REGISTRATION FEE: $375
GENERAL ADMISSION: General Admission is available online only. Please click the link to purchase your tickets. NO CASH AVAILABLE AT THE DOOR.