NYBL Spring Challenges Tip-Off 2021 in PA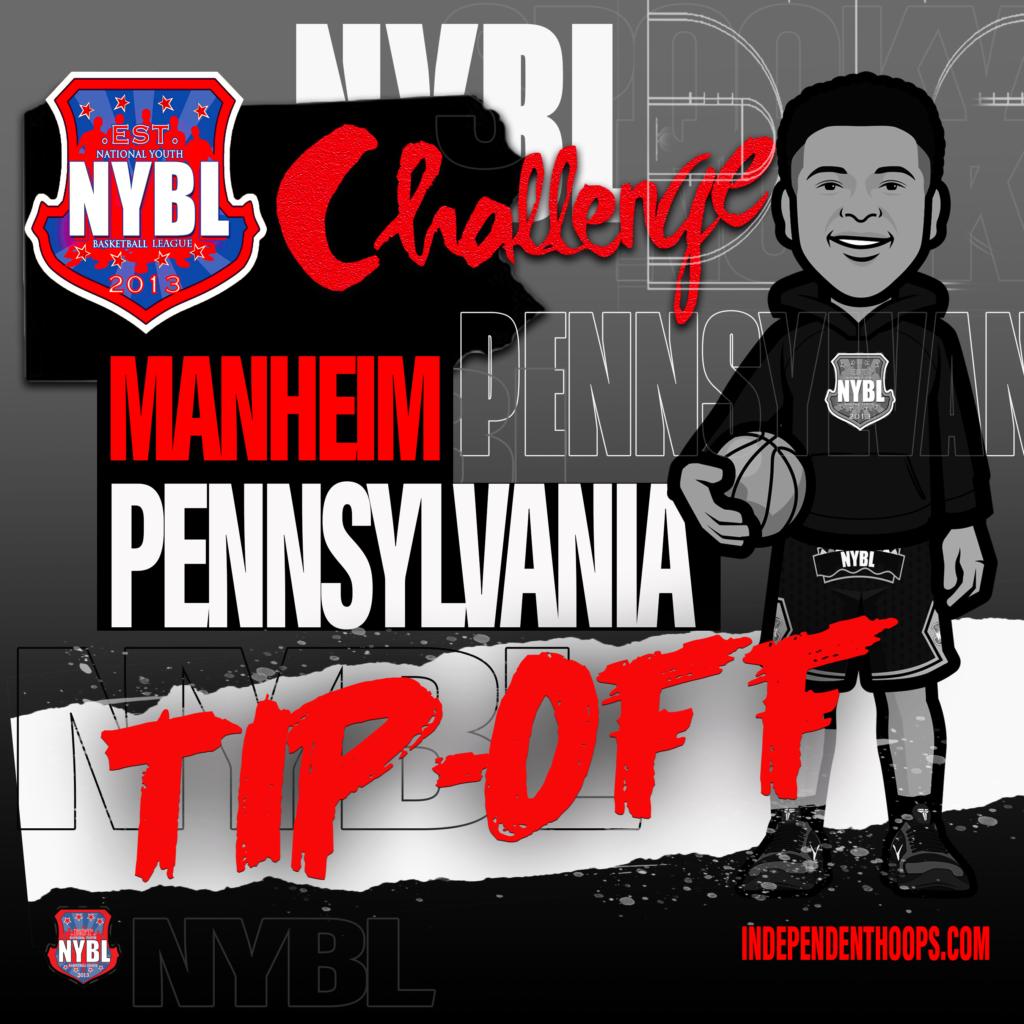 It is time for tip-off! The National Youth Basketball League (NYBL) is tipping-off the upcoming spring travel basketball season in Manheim, Pennsylvania. Sixty-Four (64) of the nation's top programs will hit the hardwood at the Spooky Nook sports facility to compete for a chance to qualify for the newly branded NYBL Global Championships in Florida (June 25-27). Top programs New World (DC), Team Thrill (MD), We R 1 (DE/MD), Team Delaware, AOT (GA), Steel City Outlawz (PA) and scheduled to attend.  Below are a list of a few other teams that should be on your radar and their players to watch.
Team Teague
Class: 2025
Coach: Kim Felder
Team Teague is sponsored by NBA veteran and Indianapolis native Jeff Teague. The program has been a part of the National Youth Basketball League for 7 years and has produced some of the nation's top talent, including University of Indiana standout and former All-American Trayce Jackson-Davis. They also have multiple 2021 Division 1 signees headed to the Big Ten and Big East conference.
Players to Watch:
Jalen Haralson, 6-4
Two-way swingman with explosive athleticism
Mark Zachary, 6-0
Good floor general and playmaker
Cayden Loescher, 6-2
Combo guard that plays with a high motor and flair
North Coast Blue Chips
Class: 2025
Coach: Eric James
North Coast Blue Chips is comprised of some of the top talent from the state of Ohio, Texas, and Pennsylvania. The team is currently ranked number 11 in the nation in its class. In previous seasons, the program played under the name Game Speed Elite and was ranked number 10.
Players to Watch:
Alier Maluk, 6-9
Great positional size and length
Jeremiah Scoby, 6-3
Freakish athleticism good on the ball defender
Tyler Blatz, 5-10
Versatile guard good handle and passing ability
Trained 2 Go
Class: 2024
Coach: Battle
Trained 2 go has played in the NYBL for 6 years. The team has produced some of the best players out of the east coast. Coach Battle is one of only two coaches to win multiple championships three total two with the Hilltopper Heat and one with Trained 2 go.
Players to Watch:
Malachi Arrington, 6-9
Great length runs the floor well
Anson Beard, 6-1
Solid Shooter. Plays with a high IQ good defender
Khalid Sanders , 5-9
Quick strong floor general, aggressive scorer
Khalil Sanders, 5-9
Strong slasher superb tough on defender
Terry Copeland, 6-10
One of the top players in the country talented scorer 
Syracuse Hoops                                                                                                                     
Class: of 2025 
Coach: Cam Jones
Syracuse Hoops had an overall record of 40-3 last year. This group has played together for more than 4 years now. In 2018, they finished 2nd in the East Coast Nationals in Virginia following that up with a 3rd place finish in 2019. Last year Syracuse Hoops became the champions of the Premiere 1 East Coast Nationals.
Players to Watch:
Jaiden Holloman, 5-9
Good strong floor general
Chad Cook, 6-4
Solid length good positional size for the position
Freddy Fowler Jr, 6-0
Good offensive versatility
Mid Penn Motion
Class: of 2026
Coach Jen Serino
This talented program is playing at the NYBL for the first time. Mid Penn Motion is made up of athletes from the Central Pennsylvania area. The team has quite a bit of size with 6 out of 12 of its players over 6 feet tall. They also have two women head coaches on the bench with tons of basketball coaching experience leading the way.
Players to Watch:
Brandon Felton Scott, 6-1
Great positional size. Good rebounder
Cole Trn, 5-10
Skilled playmaking guard. Good IQ
Joshua Washington, 6-0
Guard with good length and offensive versatility
NY Lions
Class: of 2029
Coach Ryan Gittens
The NY Lions are tough and talented young team from Queens, New York. This is the teams first year playing in the NYBL, but they are no stranger to success after finishing 4th in the 2019 Nationals. They are currently ranked the number one team in New York City for the 10 and under.
Players to Watch:
Rahm Gittens, 4-11
Scoring playmaking guard. Good passer great student 4.0 GPA
Cameron Michel, 4-9
Good scorer can score well on all 3 levels. Solid student 3.8 GPA
Malik Thompson, 5-2
Athletic forward that scores well from the mid-range. Thompson is also a student body president in school