NYBL MEMORIAL DAY TAKEOVER DAY 1 – THRILL WINS A THILLER OVER TSF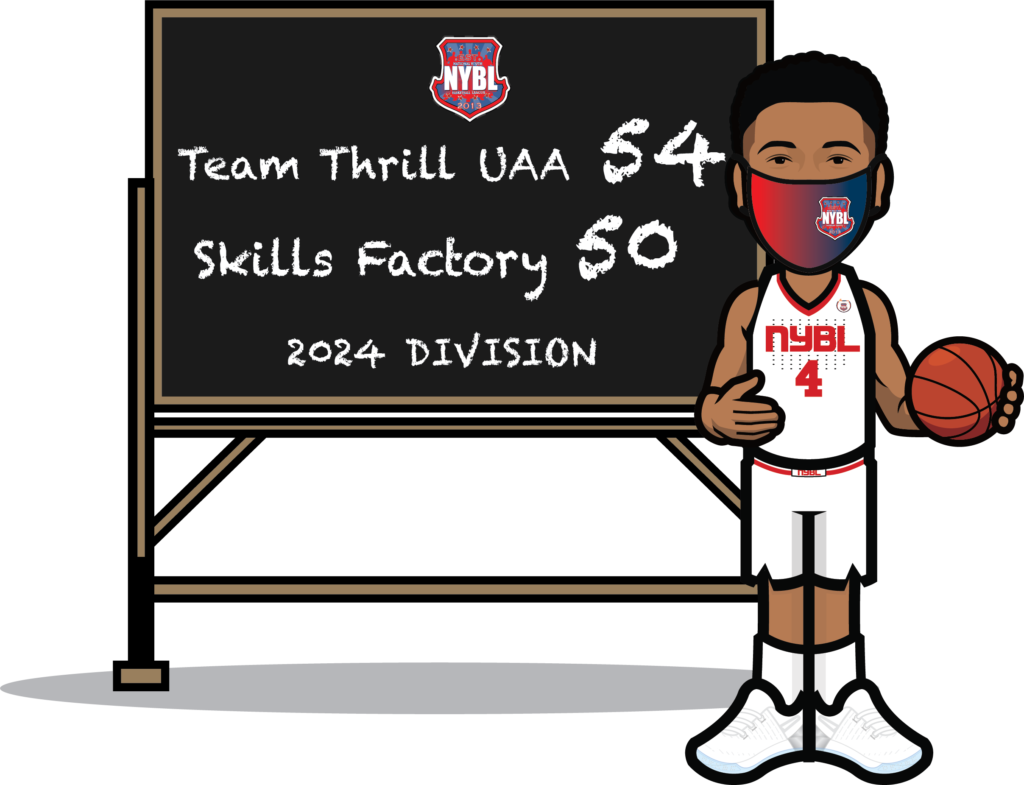 Opening night of the NYBL Memorial Day Takeover was electric. The marquee matchup between 2024Team Thrill and TSF was definitely worth the price of admission. The two contrasting styles made this matchup very intriguing,Thrill's team defense and half court execution vs.TSF's athletic bully ball approach.

Thrill started the game forcing bevy of turnovers which created an early 6-0 lead. Nevertheless, TSF closed 16-9 led by 6'6″ forward R'chawn King who muscled his way to 8 first half points. But fouls hampered any further first half production.  Teammate point guard Elijah Crawford made his presence felt by going through, over and around TSF defenders for 10 first half points securing a 24-22 over Team Thrill.

However, Team Thrill wasn't totally chopped liver. 6'7″ forward Jayden Harris scored 11 first half points through solid fundamental offensive execution, and pg Del Jones easily got to spots that made the game easy for his teammates. TSF started the second half like they were ready to leave Team Thrill further behind. But from the 12:01 mark till 10:32 Thrill went on an 8-0 spurt.

TSF's duo of Crawford and King did their best to push forward the victory scoring 10 and 6 in the second half for a total of 20 and 16 for the game. Yet it was not enough to stop Thrill's Jones and Harris' 11 and 6 second half production, giving Jones 15 and Harris 17 for the game. The 54-50 win by Team Thrill was said to be a fluke by the coach of TSF, and promised to beat Team Thrill by 20 if they meet in bracket play. Hmm…stay tuned.