NY Dragons Making a Statement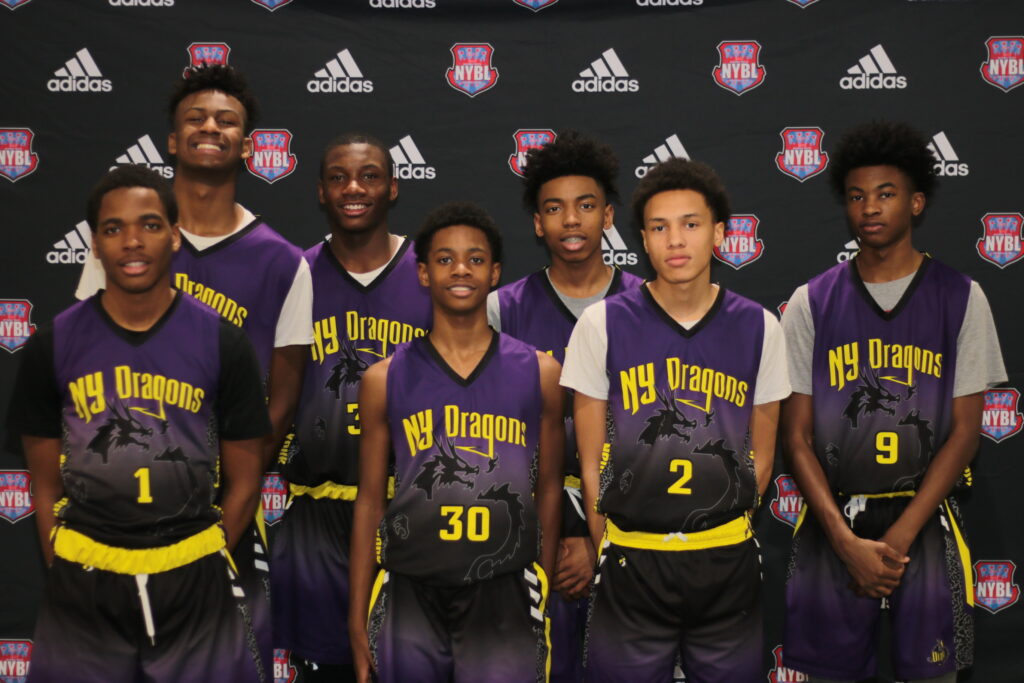 New York Dragons 8th grade team has several noteworthy prospects that we feel will make them a contender for the NYBL 8th Grade Championship. Their team play and tenacious defense can be recognized as the attribute that separates them from the pack.
This tough-nosed, New York based team made it known from the tip that they enjoy defending and forcing turnovers. Throw in the 6'7" shot blocker – Jai Smith and its clear to see why points are hard to come by when facing the Dragons. Smith proved he is more than a shot blocker, with his impressive touch around the basket and his "high-major" athleticism.
In their Sunday morning match-up against Alabama-based Team Carroll Premier (Adidas sponsored), they showed the discipline and composure that's needed in every championship caliber team. After building a substantial, but critical lead in the second half, the Dragons needed a true PG to step up and lead the team down the stretch. Marshall Stevenson stepped into that role and flourished for the Dragons. His ball handling ability, and his shifty changes of speed allowed them to hold onto the lead and defeat Team Carroll Premier (AL). NYBL scout Glen Mayo had this to say about Marshall, "He is as effective off of a ball screen as anyone in this entire pool."
Add in do-everything perimeter threat Jalen Hammonds (6'2" Guard with averages of 15 points / 8 assists / 5 steals) and you can see why the Dragons have to be considered one of the favorites of this year's NYBL Finals.
Expect this gritty Dragons team to make a lot of noise and draw a lot of attention this year in the NYBL Season 5.
Spring 2017