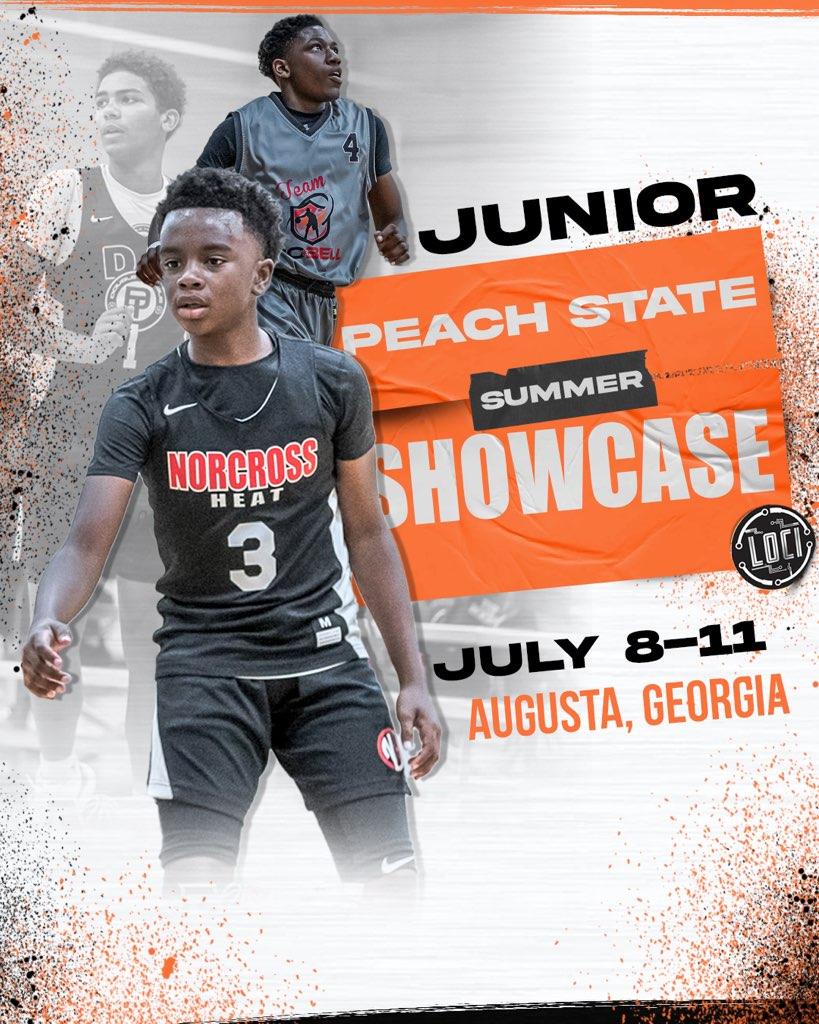 LOCI Jr. Peach State Summer Showcase
Augusta Prep, 285 Flowing Wells Rd, Martinez, GA 30907
The Jr. Peach State Summer Showcase was started in 2001 in Metro Augusta, GA. Metro Augusta includes the cities of Augusta, Martinez and Evans in Georgia. The metropolitan area also includes North Augusta and Aiken in South Carolina. The NIKE EYBL Finals take place in North Augusta, SC at Riverview Park Activities Center. The Peach State Summer Showcase is the longest running independent tournament located in proximity
of a major sneaker event. 19 YEARS AND COUNTING!
Division: Boys Teams 2nd Grade (2031) – 8th Grade (2025)
Hotel Accommodations:
Click the link below to reserve your Lineage of Champions – Approved Hotel Accommodations. Team Check-In and Coach Meetings to be held at host hotels.
https://secure.thsweb.com/Event.php?TournamentID=6671&Cid=5&RceId=0
Please contact Tournament Housing Services for assistance in booking your rooms.
THS General Office Hours/Directions:
Monday – Friday: 8:30 AM to 7:00 PM (ET)
Saturday: 8:30 AM to 5:00 PM (ET)
Sunday: Closed
LOCAL PHONE:
908-979-0928
TOLL FREE:
888-536-8326
Nearest Airports: Augusta, Georgia, Atlanta, Georgia, Charlotte, North Carolina. LITTLE TO NO TRAFFIC CONGESTION IN THE AREA. WATCH THE JAM 2! ENJOY THE ENTIRE AUGUSTA, GEORGIA EXPERIENCE.