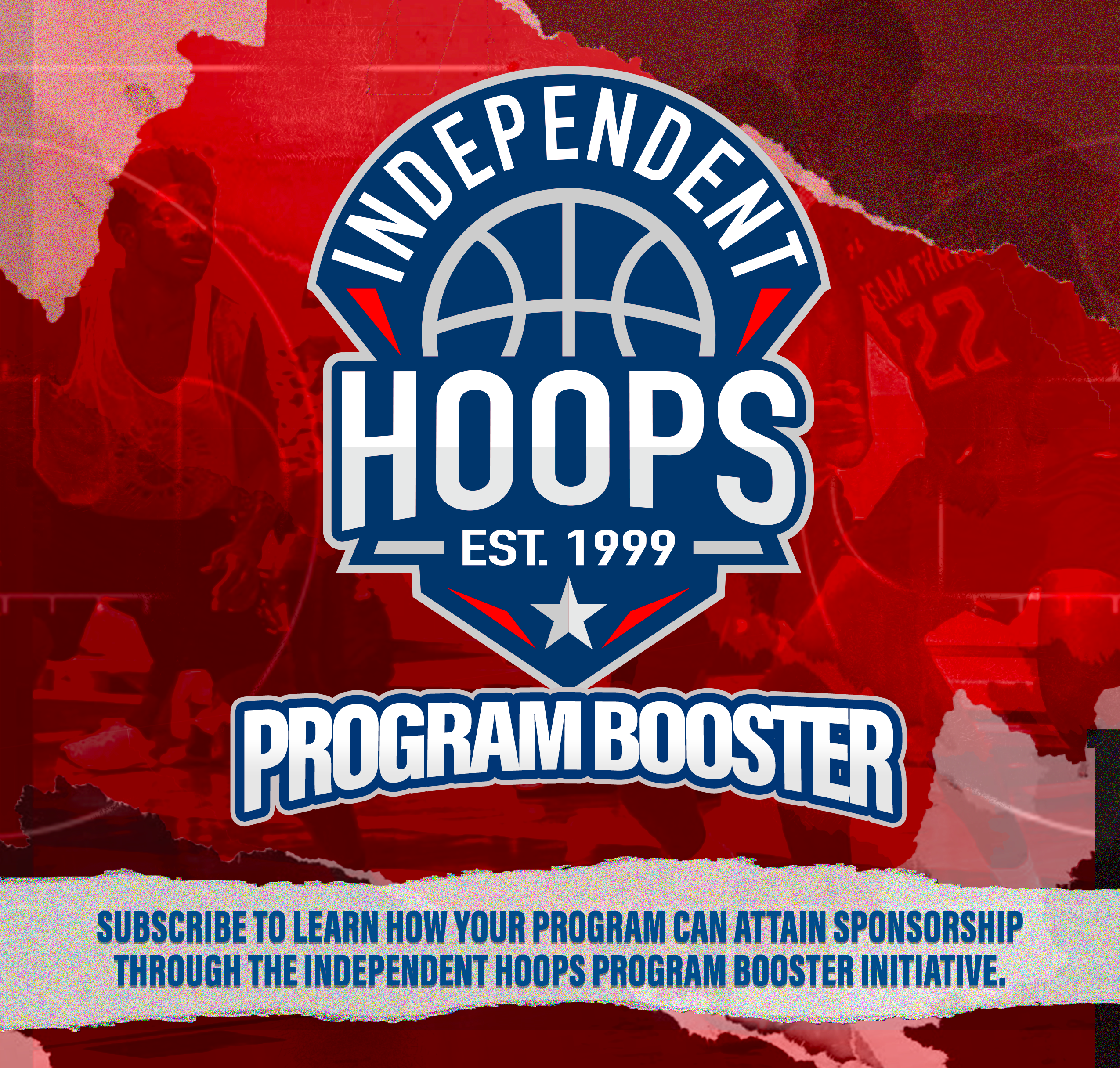 The Independent Program Booster is an NCAA compliant program that will make it possible for independent travel programs to earn much needed sponsorship dollars to offset costs of operating a successful program.
Below we will outline the regulations and eligibility to participate in this program.
Must be a registered and verifiable 501 (c)3.
Must not currently be under contract with a shoe company.

 

Must participate in 2 Lineage of Champions or NYBL events prior to the Global Championships.
Must pay full entry fee for the program booster event (will not be included with any specials or discounts.) 

                     

Must stay in Independent Hoops/ NYBL/Lineage of Champions approved hotels.

 

Non-compliance with

 

ANY of the guidelines or regulations will result in your program not being eligible for sponsorship so read each line carefully and ask questions for clarity.
EVENT STRUCTURE 
The event will be a pool play to bracket play event with the top 2 teams advancing to championship bracket play.
Rosters: Rosters will be locked after the second qualifying event. 
Teams may add up to two players if players on the original roster are unavailable due to injury.
Rules: Each game will consist of 2-16 minutes halves.
Team Time-Outs: Each team will have three (3) 30-second timeouts (of which two (2) will carry over to the 2nd half) and one (1) sixty (60) second timeout. Timeouts may be called by players or coaches.
Personal Fouls: A player will be disqualified after their 6th personal foul.
Bench Personnel & Fighting – Only credentialed players, coaches, boosters, and other Independent Hoops approved personnel may sit on the bench.
i.     No cell phones, hats or backpacks are allowed on the bench.
ii.     During the course of a game, any person who leaves the bench and steps onto the court of play will automatically be ejected from that game and subject to disciplinary action by Independent Hoops. If a person is determined to be in a fight/altercation during the game, he or she will be ejected from that game and subject to disciplinary action by Independent Hoops , including possible suspension or expulsion from the remainder of the tournament.
Independent Hoops reserves the right to alter, amend, or otherwise change the rules of the game by which competition will be conducted during Independent Hoops Program Booster 2021.

 

Should Independent Hoops alter, amend, or change any rule, Independent Hoops shall provide public notice to participants,

 

through personal communication and social media.
Program Benefits and Explanations:
Winner will receive the following: 
$25,000 donation **
Two sets of uniform = 1 home uniform and 1 away uniform.

 
Per NCAA guidelines all funds must be used for tournament related cost which includes travel, lodging, tournament fees, meals, and equipment.
Funds can not be used to compensate coaches, parents or influence prospective student athletes to join a particular program or team.  
Disbursement of funds to the winner:
Tournament Champion must submit invoices for Travel, Tournament Fees and Equipment to Independent Hoops for disbursement. 
*NYBL Point System Applies to 8th Grade Program Booster.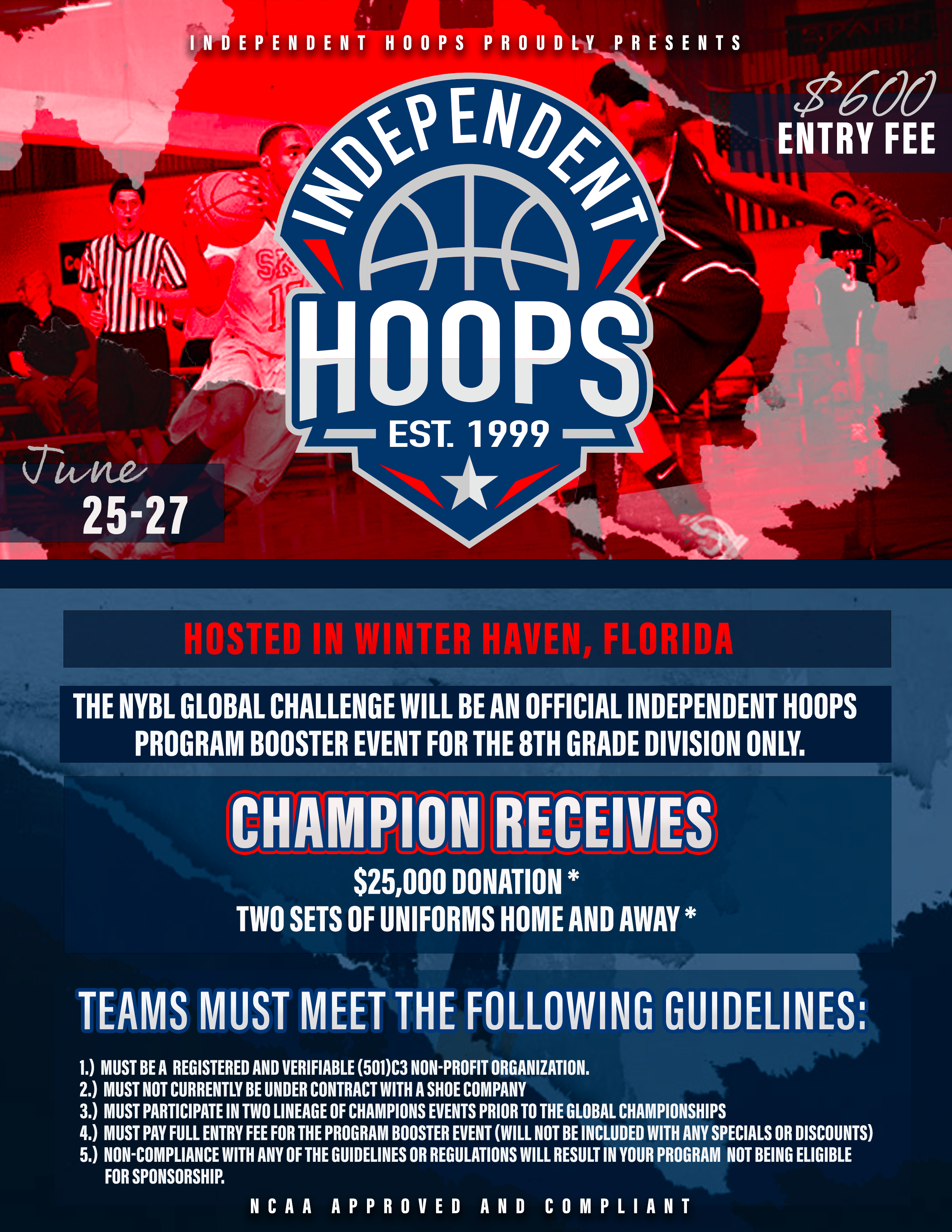 LOCI BOOSTER - 10TH GRADE